March 22, 2011 at 4:23 pm
#51243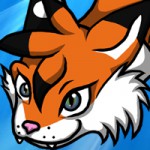 Kat Aclysm
Keymaster
*"Crime-in-progress beats a Royal Flush."* Rhyderi chuckled momentarily to himself as he rushed over to Kalysto's store. He stepped inside, heading for Desiree and Kalysto.
"Alright, I'll deal with this one." He nudged the demon and scowled at it, his expression turning serious once again. He stepped past Mahret and stood over the young thieves, using his height to intimidate them. "You're coming with me now." He said harshly as he grabbed both of them by the arm. He was so pre-occupied that he left with them, not noticing Kalysto's womanly figure.
Kalysto watched him leave, seeming relieved after both he and the thieves were gone.