March 18, 2011 at 6:29 am
#51167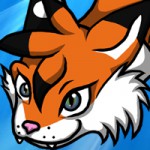 Kat Aclysm
Keymaster
Kalysto headed into the bedroom. *"Alright, but I am at least going to cover up until the workers are OK with it… or at least pretend to be my long-lost sister… Kal… -lendra." She grinned and tossed a new robe on, flicking the hood up to obscure her face partially.
She stopped in front of the mirror to admire her figure, frowning at the fact that the robe was too big on her now. "I don't have any time for this…" She grabbed up a pair of slippers and rushed out the door so she could start another day of work.
–
Over the course of the next few hours, Rhyderi slept like a rock. He remained on his stomach for only part of the time. He curled up into a foetal-position styled ball and slept the rest of his nap like that.