March 17, 2011 at 5:04 am
#51129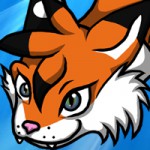 Kat Aclysm
Keymaster
Rhyderi spent the night on his lounge, in front of his television which he left on all night. The lounge was old but comfortable and he had no problems with it.
He slept all night, motionless as a rock. By the time morning came he was still very much asleep and on his back, his left arm nicely tucked up against him, his right arms sprawled out, hanging off the end of the lounge. During the night his hair-band had come out and his mess of coarse red-blonde hair splayed around him.
He remained that way until mid-morning, when the children's cartoons began to come on and the theme-song of the show woke him up.
–
Sephiroth had ventured out early that morning. Jenna had failed to find Seres so he figured he would do the hunting himself. She hadn't been turning up to work and he honestly had no idea where to look.
–
Kalysto had also gotten up early. The newborn's crying had woken him and he had spent the night tending to him whenever he fussed. He was tired, but not unhappy. When it was finally light enough outside, he made coffee for himself, and breakfast for his older offspring while he carried Bane around in a sling on his back.