November 6, 2010 at 6:22 am
#49000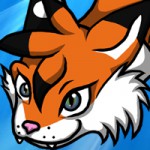 Kat Aclysm
Keymaster
Edgeworth shrugged and followed Jenna along, glad to get out of the ship. He briskly walked back to the shack, eyeing off the Oldbag lady. He was relieved to see that she was still very much knocked out cold.
"Go take what you need…"
–
Phoenix stood there, relieved when the emergency vehicle came. He stepped aside when Dimitri was picked up and taken away, then he stood in the door, not really sure what to do now.