September 16, 2010 at 5:27 am
#48148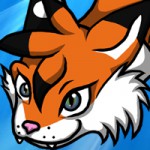 Kat Aclysm
Keymaster
Sephiroth made a quiet resigned sigh and slipped off down the front of the beach house, dissapearing into one of the side rooms. He momentarily peered back to look at how many people were there so far, seeming amused when he noted that most of it was his own personal family. He moved inside to change.
Over the course of the next 10 minutes, the rest of the wedding party had filed into the beach house. With the addition of Kalysto's invited group, the beach house was not crowded, but not empty either.
Sephiroth came out of the side room, dressed in a rather uncomfortable looking suit. He made his way to the back of the room and waited for Desiree.