September 16, 2010 at 1:16 am
#48140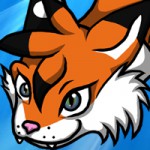 Kat Aclysm
Keymaster
Over the next 15 minutes, Holly gave Desiree a rather pretty look with the makeup as she said she would. She had given Desiree the best looking makeup job that she could think of in the short space of time. By the the time she was done, Desiree had proper eye-liner, gently blushed cheekbones, and eye shadow.
She handed the different lipsticks to Desiree, hoping she could decide which one she wanted.
—
Azul made soft pathetic crying sounds as Jenna finished dressing her. She tried to reverse her gravity again, and if successful, she would drop onto the couch and sulk.
Iris put on her clothes without protest. She knew there was little point in complaining anyway.