September 16, 2010 at 12:11 am
#48138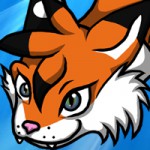 Kat Aclysm
Keymaster
Azul cringed and backed down when Jenna performed the same trick as her. She lowered her head and became very quiet and submissive, allowing Jenna to put on the dress if she wanted to.
Holly nodded at Desiree, then began to take out what she needed from the make-up kit to do up Desiree's face. "You're going to look tasteful. Not over the top, just nice."
Meanwhile, Kalysto seemed to be done with whatever he was up to inside the house and called out to the bedroom. "Hey Desi, I'm taking off now, I'll see you at the wedding grounds… I got stuff to do." And without saying another word or waiting for a response, he slammed the door and left.