October 28, 2010 at 3:52 am
#48798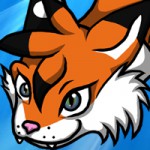 Kat Aclysm
Keymaster
Edgeworth shrunk away from Dimitri slightly when he came to him for comfort. Despite the situation, he still felt very awkward about having somebody so young near him trying to get his affections.
Zach nodded as he set everything in place, then moved to stand behind the shield. "Stretch your wings out. I don't care where you put them, just shift them out from behind your back." When the condiions were right he snapped his picture, nodding. "Put your shirt back on."
He turned to Edgeworth and began an identical examination, looking over his arms.
"Sorry about this… but you guys are going to have to forfeit your clothes. To make sure no spores get you. If they fell in the clothing fiber, we need to take appropriate action."