October 26, 2010 at 2:14 pm
#48788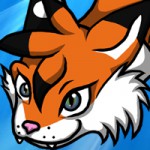 Kat Aclysm
Keymaster
Edgeworth just nodded his head at Dimitri, dragging him out to the car. He opened the car door for him, practically shoving him onto the passenger seat. "Sit." It was an order. He didn't even bother putting Dimitri's seat belt on and hastily made his way to the driver's side, making the car object at how hard it was started.
He sped off towards the hospital.
Sephiroth glanced around the office. He shrugged, deciding to take Edgeworth's comment seriously. However, he didn't panic. Instead he just turned his head down towards the mailbox, scanning it.
"Go call the appropriate department to deal with the other one's room… put this building on lockdown. Nobody else is to leave until all the mail is sorted and dealt with."