October 24, 2010 at 3:28 pm
#48752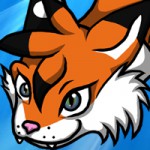 Kat Aclysm
Keymaster
Edgeworth folded his arms and continued to stand in the doorway. His body language was making it very clear that he did not want Dimitri to come inside, or to be disturbed.
"Yes. Right now, that is best." He nodded. "I've had a long day and I have a bath waiting for me. I shall see you at work, 9am sharp. Tomorrow morning." He turned around, holding the door-handle in his right-hand. "See you then."
He shut the door again and went inside to have his bath. He had a lot to think about and to consider now.