September 15, 2010 at 4:16 am
#48130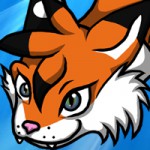 Kat Aclysm
Keymaster
Sephiroth took the half-elf, holding him momentarily before setting him on the ground, knowing that he was old enough to walk. He took Milena by the hand, then offered it to her younger brother, grunting down at the both of them.
"Take his hand and hold it securely. Then follow me."
Holly slipped into the house to give the makeup kit to Kalysto, and then she wandered into the master bedroom to begin setting up the hair-set for Desiree.