October 12, 2010 at 6:52 am
#48618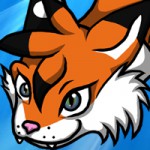 Kat Aclysm
Keymaster
The envelope seal would have been rather easy to break. Inside the envelope was a 10,000gil gift voucher for a formal menswear store that wasn't far away from the ShinRa Building.
Stapled to it was a small note, which simply read: 'You are going to outgrow your suit soon.'
–
"We rushed to work for that? I could have slept in for another hour and they wouldn't have cared." He shrugged. "I am going to do some boring things for a while, then. Disconnect my phone and take messages. I'm too busy to talk. I don't care who calls." With that, he stepped into his office and shut the door.