October 12, 2010 at 6:33 am
#48616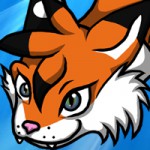 Kat Aclysm
Keymaster
Near Dimitri's desk, an envelope sat on the table. It was gold paper, and the back had been sealed with a wax stamp. There was no name on the stamp nor the front of the letter and it sat near the file, waiting to be discovered.
Edgeworth was already elsewhere in the building arranging a taskforce for his new department in the north.
–
Sephiroth made his way to the cafeteria, scowling at the others he met. He made his way to the coffee machine, making himself a cappachino before heading back to the office, sipping on it.
"What time is the demonstration?"