October 10, 2010 at 5:53 pm
#48548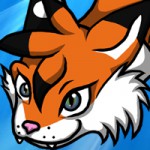 Kat Aclysm
Keymaster
"I command you to do it," He waved a hand back at her. "You're my secretary wife underling minion subordinate woman slave. Now go do it." He used the book to obscure his hand from Jenna's line of sight and gently tickled Kether's belly, wanting to entertain him.
"Now get up and go do it before I make you." He waved a hand at her again, then attempted to pull at her leg with his psychic powers. "I could work you like a puppet."
–
Edgeworth watched the new show with a degree of boredom in his expression. He didn't complain, however. Dimitri had picked a show and he stuck to watching it.