October 2, 2010 at 1:48 pm
#48418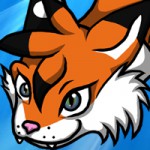 Kat Aclysm
Keymaster
Kalysto sat up properly and blinked at the space ahead of himself, yawning. He slid out of bed and brushed his mess of spikey hair into a somewhat more presentable look before walking over to his luggage, taking out some fresh clothes to put on.
By the time Desiree was finished with the shower, Kalysto was well-groomed and dressed and watching the TV, channel surfing for something that was in a language he recognised.
–
Sephiroth returned downstairs when he heard the doorbell. Jenna had already answered it and he took a seat on the lounge, raising a brow as he saw the young blonde maid.
*"Are they answering an advertisment?"* He frowned at Jenna. *"Or did you pick them personally? Looks like something left over from that prostitute house."*