September 28, 2010 at 5:07 am
#48338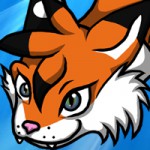 Kat Aclysm
Keymaster
Sephiroth worked his way around the front-yard gutters, using his psychic powers to remove the rubbish from them, teleporting entire mounds of it onto the nature strip at the front of the house. After a time, he moved to the side of the roof that was closer to the back yard.
There were far more toys on the back half so he began to flick those off too. Within moments, toy airplanes and balls and frisbees began to rain down on Seres's kata.
Azul was unhappuy at Orpheus's lack of response. So, she dropped down onto the couch, moving over to him, before pushing him off.