September 21, 2010 at 7:26 am
#48250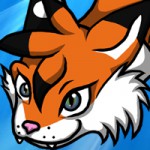 Kat Aclysm
Keymaster
Kalysto tapped his glass to get everyone's attention. "Alright. Thanks for coming everyone. It's really nice to see you here. Thank you for helping us celebrate this occaison, and thank you for your support." He moved to place his hands on Desiree's shoulders.
"I don't know what the future holds, but it will certainly become more interesting than I otherwise thought it would be." He nodded at his new wife. "Now let us celebrate and have some cake, yes?"
Sephiroth nodded. "I'm glad somebody explained it to you. Because I rather liked it… not because of it's sex appeal, however. I cared nothing for things like that when I picked out this uniform." He went quiet as Kalysto made his announcement.