July 28, 2006 at 1:30 am
#9224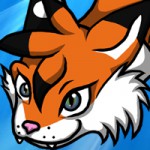 Kat Aclysm
Keymaster
Sephiroth: I don't need you to bring up any studies, Jen. The claim is ridiculous, end of story. *scowls* Some furniture stores seem to like packaging their furniture as kits. It does seem rather stupid. *screws the legs in place on the second bed and grunts* I can't say I like the idea, but it saves room. Oh well. When this is finished, I never have to do it again.
Iris: She's bleeding from her mouth. It looked really bad, mother… *whimpers* I gave her a fork and she hurt herself.
Leo: *growls as some of the thrown food hits him and loudly whimpers* Don'!!