July 27, 2006 at 6:07 am
#9222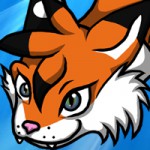 Kat Aclysm
Keymaster
Sephiroth: *scowls, seeming quite defensive of the comment* Traits like that are not passed through genetics, don't be ridiculous. As for Aeris, well… *shrugs* Probably. Who knows. Who cares? It's not relevant any more. *opens the next carton to begin building and constructing the second bed* I must wonder why they pack furniture up like this. It seems rather stupid to have to build it yourself. I suppose it saves room, but it does not save me any time.
Orion: *lies down ontop of the bed, but because he is uncomfortable, he only flails his limbs a bit and whines to himself, closing his eyes because he is very tired*
Iris: *sighs at Cael and reaches over to inspect her face* Are you alright? You're bleeding… *sighs* Stay here, OK? *runs out of the room to get Jenna* Mother, Cael's bleeding!