July 23, 2006 at 12:46 am
#9146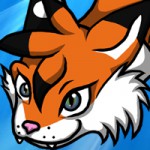 Kat Aclysm
Keymaster
Leo: *quietly toddles over to Jenna, peering at Chimera with curiousity. He reaches out to lightly poke his arm and glances up at Jenna* Cat?
Iris: Mom, what should I feed them? They have teeth, but I don't want to feed them anything they shouldn't have.
Sephiroth: *"Who knows, Seres. We all have weak and strong points."* *carries a very annoyed Orion inside, then walks up the stairs and places him on the floor in the nursery* This one should be put to rest on his own. He's mostly upset at the overcrowding in here.