July 20, 2006 at 1:18 am
#9104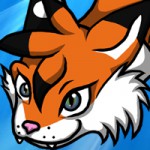 Kat Aclysm
Keymaster
Zack: Phh, heck no. All I need to do is take a small sample of your blood and fly it off to the pathology in Mideel. Then all I need to do is call them or have them call me back with the results. Apart from the pin prick you get in the arm from the syringe, it doesn't hurt at all. Once the needle is in the vein, I can bleed quite a lot out of you and all you'll feel is mild discomfort.
Sephiroth: *"Yes, I heard you. I will be up there shortly."*
Iris: *cradles Chimera in her arms and smiles at him* He's cute, mother. How big do you think he's going to grow?