July 17, 2006 at 2:12 pm
#9029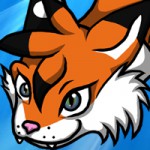 Kat Aclysm
Keymaster
Holly: *looks down at Meirnden* Yes, she seems to be rather clingy, doesn't she… *smiles* And I thought she was just happy to see me.
Zack: Thanks, man. I'll help you with the rest of the crap once I lead Holly inside. *helps her towards the house and inside, then begins leading her to their room*
Jenova: *slowly walks outside, wondering what all the fuss was about. She moves over to the plane and stares up at Holly, moving into the plane after Alex* Help? How do that?
Sephiroth: I am not going to admit anything of the sort. Though this child does not do anything for my defense of the argument, now does he. *pats Chimera's back* Lazy offspring.