July 13, 2006 at 4:24 pm
#8929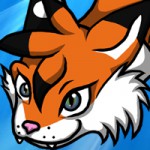 Kat Aclysm
Keymaster
Sephiroth: *"Yes, most people on this planet use banks. I will send Centra my bank account details via my neural implants. You keep forgetting this planet works in Gil."* *smirks at her* *"And don't worry about it too much. Only steal money from people who deserve it."* *growls at the comment Alex is making* It may be funny to you, but some people hang onto every word of that 'shit' that the media keeps making up. They will take pictures of any Sephiroth lookalike to conjure up more stupid stories.
Iris: *sits down on the floor near Xelong to watch the TV, curious to see some gossip or lies*
Zack: The dragons don't care for eating people, you're actually quite safe. In fact, they keep out other monsters from entering the town. Nothing is wrong with the dragons themselves either. Find one who can take human form and if she likes you, she'll stay with you forever. That is, if you cna provide for her.