August 13, 2006 at 1:41 pm
#7394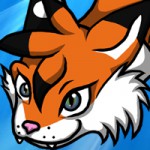 Kat Aclysm
Keymaster
Komsulc'mee: *growls* Hurry up and get out. You've a new area waiting for you. It is only temporary, but you will be expected to treat us with respect while here. Understood?
Sephiroth: *groans again and sits up, coughing* We're here…? *rubs his eyes and yawns, slowly standing up, stepping out of the back of the van* I want to go back to sleep… I'm actually happy to go to a new room for once… *yawns once again*
Ysaty'mee: *waits a moment for Noemi and Sephy, then turns away to lead the way, heading into nearby doors, entering the giant complex* Follow.