August 13, 2006 at 1:26 pm
#7392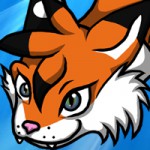 Kat Aclysm
Keymaster
The vehicle continues to drive on for the best part of another hour. It slows down as it drives down int into the new underground military facility, passing through four levels of security and a set of massive cast iron blast doors.
At the end of the journey, Ysaty'mee opens the back doors to the van and gets out to complete security checks as well as sign arrival documents, while Komsulc'mee stays inside the van with the children. When they are cleared to go, he pokes them, not being terribly gentle about it.
Komsulc'mee: *speaks in a gruff and annoyed tone, still unhappy that he was ordered to babysit Noemi and Sephy* We are here. Get out. Ysaty'mee will show you to your new temporary home.
Sephiroth: *groans slightly as he wakes up, not really liking being disturbed*