July 13, 2006 at 3:28 pm
#7006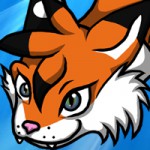 Kat Aclysm
Keymaster
Hojo: *seems angry for a moment, then ecstatic as he realizes that they're not talking about him* You're firing my security guard? Good. *broadly smirks* Get out of here, Hiraldo.
*the security guard folds his arms* Why is this company firing me for something that is clearly this incompetent's fault? *walks out of the lab anyway to dispute the decision with the management*
Hojo: *smirks* Can we turn him into an experiment? He knows too much..