June 25, 2006 at 3:53 pm
#4839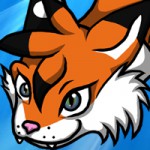 Kat Aclysm
Keymaster
Seph: Avoid the girl? *frowns* If you're trying to bed somebody, what reasons are there to avoid them? *smirks at her* Don't fall down there. It's quite a large drop.
Sephiroth: *ruffles his wings up at the prescence of Zack, but doesn't say anything about it and continues to watch the documentary on TV*
Zack: *walks into the room, taking a moment to admire their room* Whoa, nice love nest you have going here. *tries to nudge Jenna over to the bed, wanting her to sit down. He takes a torniquet out of his pocket and tries to slip it on her arm* Sit down, relax. This doesn't take long at all.