January 15, 2008 at 6:07 am
#20932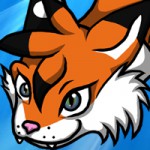 Kat Aclysm
Keymaster
Hojo: *smirks* I'm alive as I ever was, wench. *nods at Sephiroth* Isn't he great? *sharply commands* Stand. *snickers at Jenna once more* Well, princess or not, you're the only one who ever got through to my laboratory. Nobody else ever acheived a feat like that. It deserves some degree of admiration.
Sephiroth: *moves to stand on command and remains upright*
Hojo: *nods at Sephy* Good work. *grins* Sit down again and rest. I don't need you for now.