December 14, 2007 at 2:46 am
#19276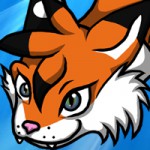 Kat Aclysm
Keymaster
Sephiroth: *reads through the files, scowling to himself at the vagueness of the subject. He watches the next recording, silent through the entire transmission. He narrows his eyes in thought as he tries to make sense of Jenna's words and rambling, just sitting there in the silence long after the recording has finished. He grunts and makes the message rewind, watching it again, listening very carefully to Jenna's words*
I'm not exactly sure what you're trying to say, *speaks aloud to himself* But there is a hidden message in your ramble. *slowly shakes his head, sighing* This is not like you at all… what happened to cause this state of mind? *shuffles about in the seat and sits up properly* You obviously are in posession of something that the snake wants, I understand that part well enough, but… what the hell is it?
Sephiroth then moves back through Jenna's other files, wondering if he's missing out on anything. When he browses through her other files, he slowly mutters out the words 'tool of Chaos' and 'angel of destruction' aloud to himself, frustrated.
Sephiroth: So you have access to a tool of Chaos? You own one? Did you steal it from the snake? *grunts* What does it all mean? *lowers his head, resting his forehead in his hands* This is too much to think about… and I need to do something before that idiot winds up blowing herself up at the same time as the snake… *groans slightly, then grunts at Centra* Did Jenna archive anything on immortality bonds?