December 9, 2007 at 11:17 am
#16402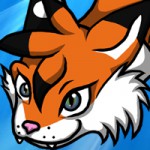 Kat Aclysm
Keymaster
*the police officer busily scribbles down all of Zack's information as he speaks, seeming interested at the description, especially the description of her eyes and clothing* Gold cape? That sounds like something the Wutainese do… they really like their elaborate golden statues.
Sephiroth: "Greasy hair" is an incompetent idiot who can't work science to save his life. Let's just say I know him and leave it at that.*scowls* Any more information and you would know too much. *slowly shakes his head*
President: This is unfortunate… all too unfortunate… *takes the small cameras, then presses a button on his desk, ordering a secretary to come up and retreive them for placing onto a video tape* You boys will have to stay here for now. Was anybody else in the area?