December 9, 2007 at 7:16 am
#16400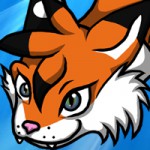 Kat Aclysm
Keymaster
President: *glances at the video cameras, seeming pleased. He motions to his desk, then swivels around in his chair, looking out the glass window behind his desk* Ah, so you were equipped with those, hm? That will make things much easier. You may turn them off and leave them on my desk.
Hojo: This is an outrage! *growls and storms out towards the elevator, aggressively bumping into Sephy as he passes by him* I'll deal with you later, boy.
Sephiroth: *folds his arms, looking irritated. He says nothing however, and simply removes his camera, placing it on the desk as instructed*
*about five minutes later, a police officer heads up to the floor, scratching his head* These are the boys? *walks over to them* Right… I suppose you know why I'm here? Please tell me what the woman looked like.