September 21, 2007 at 2:14 am
#16182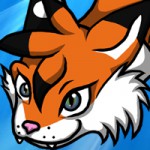 Kat Aclysm
Keymaster
Sephiroth had been busying himself learning all there was to know about being a soldier – both mentally in his studies, and physically, as a fighter. He had been given extra classes and was expected to pass those as well, so the boy never had much free time to do anything. As the ranking assesments were coming up soon, the adolescent male had taken what little leisurely time he had to read up on texts in his room.
Though for the time being, he had taken time out even from that. He sat on the floor near the wall of his bed, first aid supplies spread out on the floor around his seated position. The youth had been careless in an armed combat session recently, and his carelessness was rewarded with a 2 inch long gash on his upper arm. He was busy redressing the sutured wound, also taking the time to examine it, clearly annoyed that he had received it in the first place.
Sephiroth: *looks up from his place on the floor, peering over his bed. He scowls at Zack's prescence and promptly does a rush job of covering his wound with gauze, yanking his shirt sleeve down over it so it can't be seen* Feh, you did what? *moves to his feet, kicking the first aid supplies under his bed* You should knock, you know.