October 1, 2006 at 1:28 pm
#13916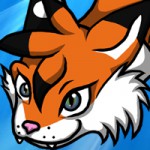 Kat Aclysm
Keymaster
*the Corporal begins lecturing about the safety features of three guns, then opens the closet near his desk, taking out a box of unloaded handguns for the group to pass around* There's one of these for everybody, so pass them back. After you've got your gun, I'll start passing up the mock bullets so you can practise loading it. Now, the firing mechanism has been removed from these, so don't even bother thinking you can shoot it today.
Hal: *mumbles excitedly, hanging on the edge of his seat* Cool, cool, cool! *elbows Zack in the side* Look! They're going to give us a gun, a real live gun! Right now! Is that cool or what!?
Sephiroth: *glares at Hal and mutters back to him* Keep your trap shut before we all get into trouble.