October 8, 2006 at 2:55 pm
#10737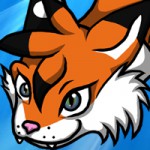 Kat Aclysm
Keymaster
Physician: *gently takes Seres' arm and wraps a blood pressure device around it, then inflates it. She reads the measurements on the device, seeming satisfied* Your blood pressure is fine. *takes a thermometer out of the drawer nearby and tries to hand it to Seres* Just place this under your tongue for a few minutes, alright?
General Seph: *nods his head and smirks. Then he attempts to invade Sephiroth's implants once again, breaking down the security walls in place*
Sephiroth: *Snarls in anger and glares at him* Are you just doing that to piss me off? What's the point? *snorts* Keep doing it and I'll punch you in the face.