October 7, 2006 at 11:44 am
#10721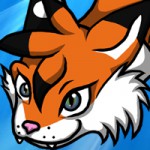 Kat Aclysm
Keymaster
General Sephiroth: *"This is not just for show purposes, Noemi. I just want them to understand and acknowledge that we run this place regardless of Sephiroth's rank here. That, and I wanted to see what his offspring is truly like. Her personality is certainly interesting."* Yes, just like that. I will call the doctor and she will examine you now.
Sephiroth: With pleasure. *smirks in amusement and kicks Zack's chair as hard as he can, causing it to jolt quite violently*
Zack: *jumps as his chair moves violently, quite startled by the sudden movement. He snorts as he jerks upright, coughing loudly* What the heck was that?