October 6, 2006 at 1:44 am
#10695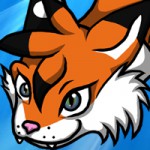 Kat Aclysm
Keymaster
Sephiroth: I will stop getting angry if you stop blaming what you do on me. *snorts* Because I didn't pry into your mind. *folds his arms, annoyed* So, when you're finished fussing around for the morning, we can get ahead on our way.
Aeris: *opens her eyes again and stares back at Yuffie* Yuffie!! Don't tell him that!
Cloud: What? *blinks* Are you sure about that? How does that even work?