So, so, broke. However, the things I'm buying are so awesome. Dang you dillemmas!
I just came across this pair, and I'm so nabbing them!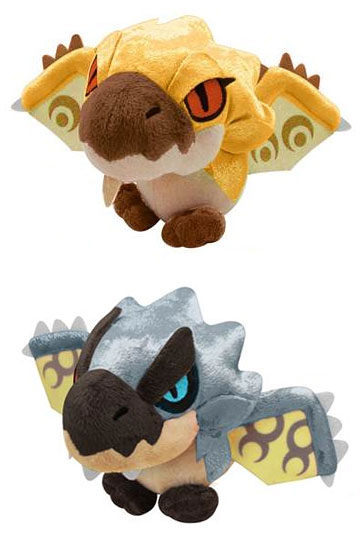 My Monster Hunter plush collection is growing big-time. There's a lot of Rathalos and Rathians, but I don't care. They're all so cute.
Journey's Collector's Edition also shipped out yesterday. I use prime, so that should arrive tomorrow, but I won't be playing tomorrow. I have plans to Stream and play LBP 2 with the WOM. So, Journey will have to wait until Thursday.
Oh, that reminds me, I should try to nab the soundtrack for Journey. I had heard one song during Video Games Live, it was quite enjoyable. For that matter, I should also hunt down Skyrim's theme and add it to my music collection.